Ciao all,
the intent of this post is to start some discussion about other KM ships as some readers have asked it too.
Since I am interested not only on Bismarck but on all the main KM warships since 33 years, I have asked Jose' to provide me some space to post my reference tables and than be able to share my infos and talk about them too, with the ones interested using those post in this section.
Of course the first ship we need to cover is :
BISMARCK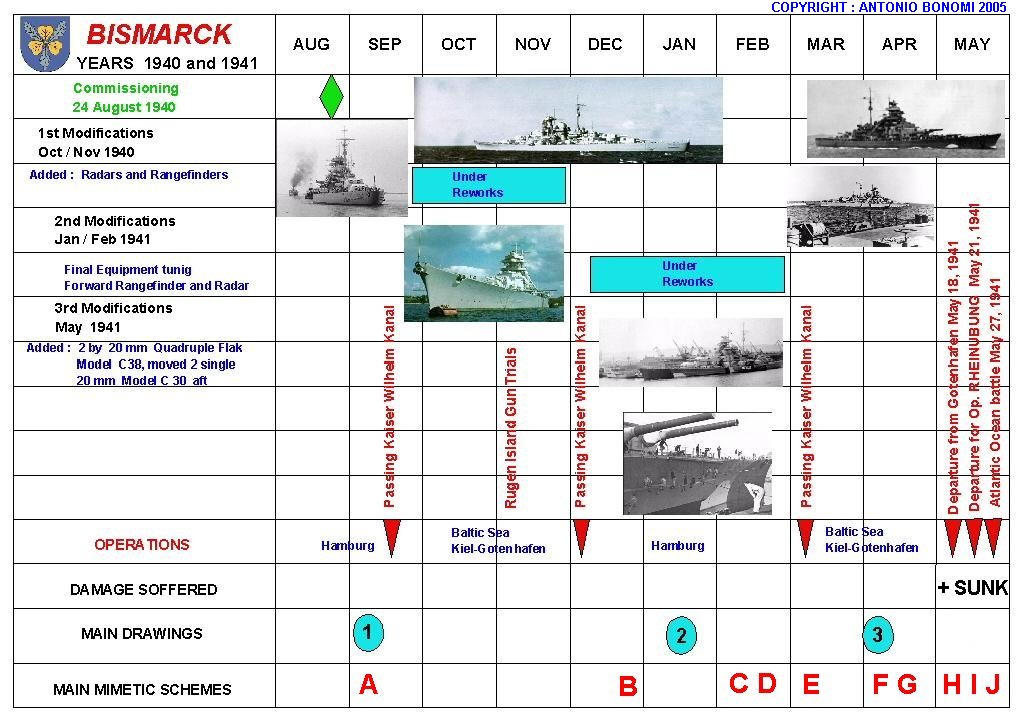 ...
... I just forgot this website is dedicated to her .... just jocking of course
The camouflages and modification references can be useful I hope.
Ciao Antonio