The H L HUNELY is the first successful submarine to sink a ship. On February 17, 1864 the HUNLEY attacked and sank the USS HOUSITONIC. The crew of the HUNLEY never returned from their mission and the location of it was unknown until 1995 when it was discovered. The location was kept a secret to prevent looting and it was raised in 2000 and moved to the Lash Conservation Center in Charleston, SC.
It is kept in a 75000 gallon tank filled with a solution of sodium-hydroxide (Draino) and has an electrical current running through it to remove 140 years of salt from the metal. Excavation of the hull located the remains of all eight crewmen and they were later given military funerals in Charleston.
Here are some photos taken of the HUNLEY at the Friends of the HUNLEY exhibit at the Lash Conservation Center.
A cutway model of the HUNLEY showing crew positions.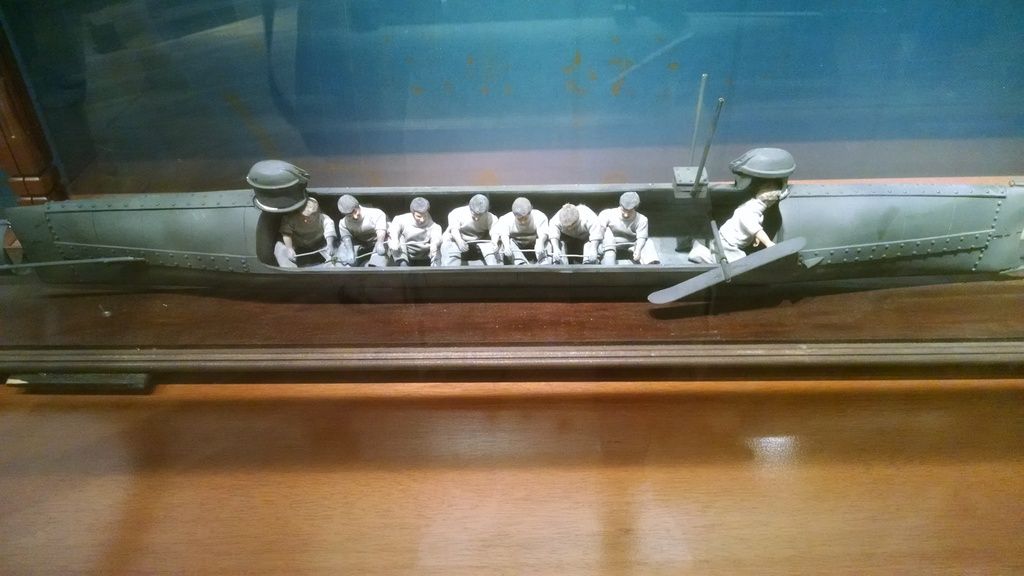 A sectional outline of the hull with dimensions
Port side forward as seen in the treatment tank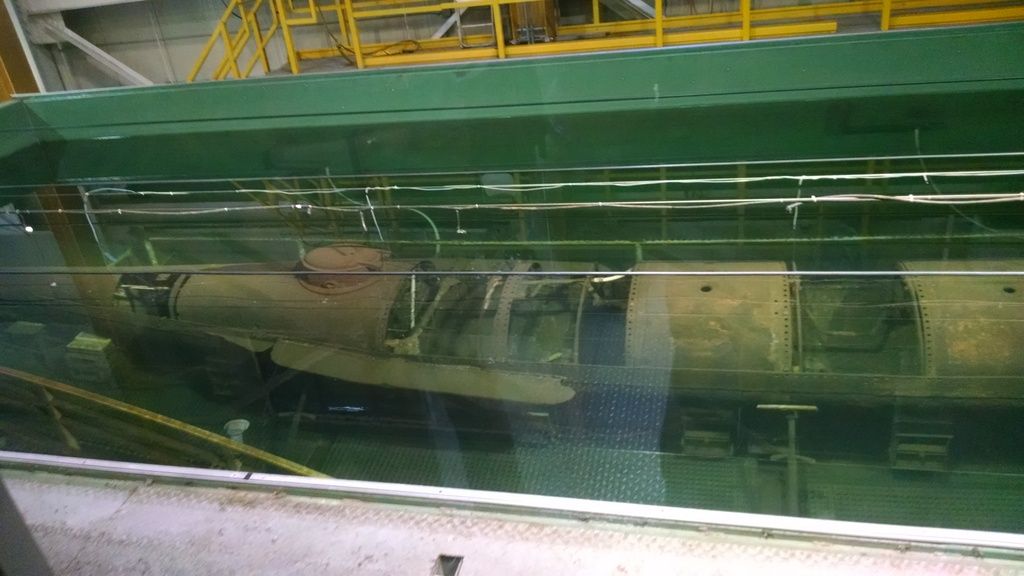 Ports side midships
Port side aft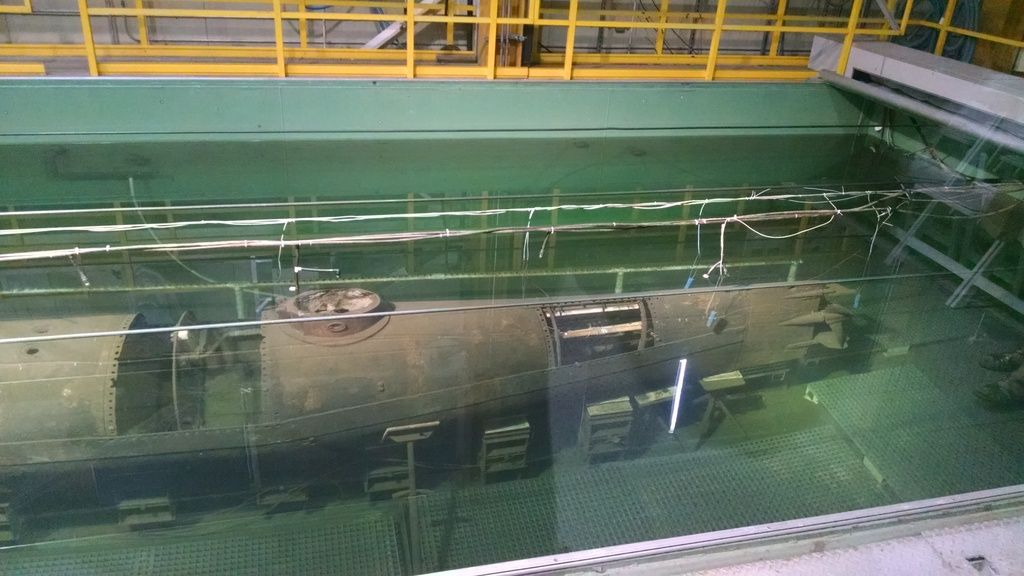 The HUNELY is 40 feet long. You can see the hand cranks where the hull plates were removed. The explosive charge was 140lbs of black powder at the end of of a spar with a contact fuse.
Hope you enjoy them.