Hello,
Could anybody who has visited the Kiel Canal recently provide me with a nice color photo of the Rendsburger Hochbrücke as it looks today? I was thinking maybe it could be added to the
website's gallery
(full credit given to the photographer of course).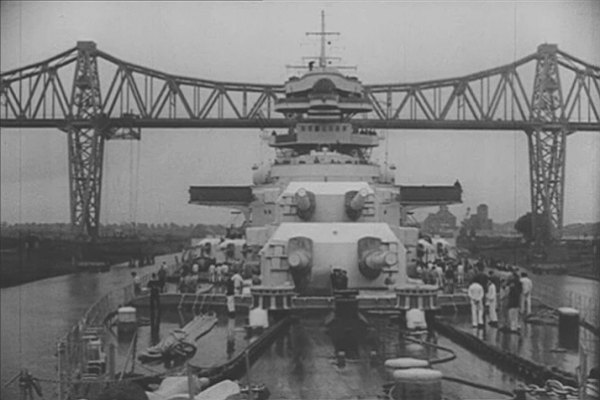 Photo. Bismarck in the Kiel Canal on 16 September 1940.
The bridge in the background is the Rendsburger Hochbrücke which was built between 1911-1913 and has a height of 41 meters.
Thanks in advance.